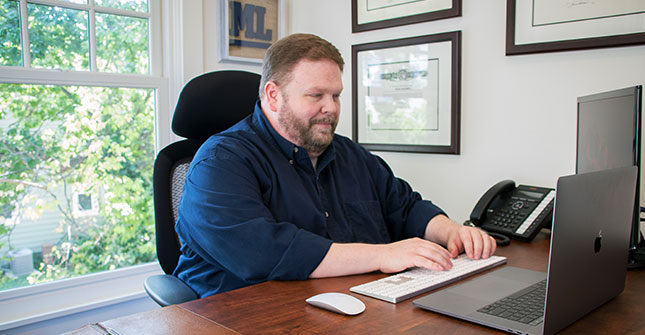 The measure of a life well-spent is what you leave behind for the next generation. 
While many people share the belief that estate planning is only for the wealthy, nothing could be farther from the truth. Estate planning involves several elements which are equally important for everyone, and any reputable estate planning lawyer will tell you as much.
There's much more to estate planning than just drafting a will. Depending on the size of assets to dispose of, you may need multiple trusts, powers of attorney, sophisticated asset protection strategies and advance directives.
In other words, you need us.
Our Services
Your search for an estate planning lawyer in Tulsa ends here. We are an integrated law firm specializing in estate planning.
Our 7 Estate Planning Services include:
Estate planning
Wills and probate
Estate administration
Succession planning
Trust administration
Asset protection
Charitable planning
The lawyers at Norwood Law Firm have worked with multiple high net worth individuals and successfully handled their estate planning, balancing their desires with what they need.
Why choose us?
Our business acumen and grasp on the law is second only to our commitment to serving our clients to their highest level of satisfaction. Choose us if you want an attorney service which is:
Earnest & Sincere: Nothing matters more to us than what our clients think of our service. We assure you that every client is given undivided attention and the priority their case deserves.
Experts: Our estate lawyers are well-versed in estate laws and continually stay updated with the latest changes.
Relentless: Our attorneys will make sure you are treated fairly by businesses, banks, public authorities and anyone else that deals with legal issues on a daily basis. We can make sense of all those agreements, notices, or other documents and avoid problems down the road.
Legacy Planning
Allow Us To Plan Your Succession As You Focus On Building Your Legacy
For the uninitiated, estate planning may seem like a daunting task. We make it simple for our clients by providing them with solutions before they encounter the problem. Laws and jurisdictions may vary between states, but our lawyers are adequately prepared to sift through the legal clutter so you don't have to.
Call us today for a complimentary consultation request at (918) 582-6464. We are here to help.