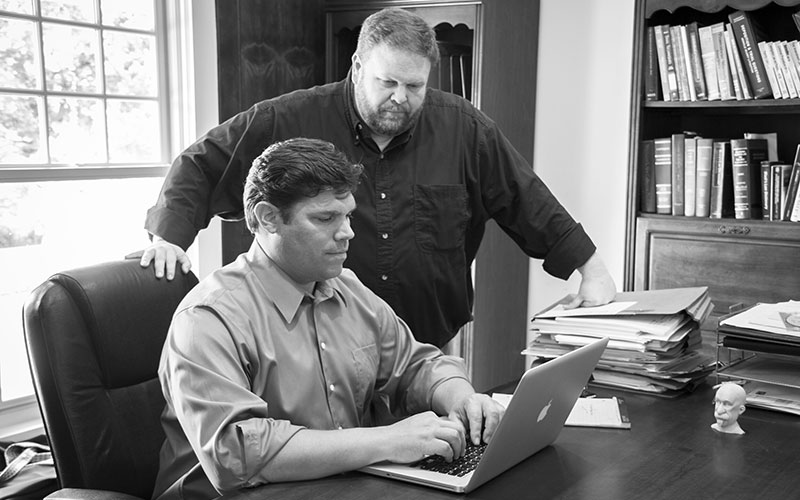 About Norwood Law Firm
Joe Norwood opened the Norwood Law Firm in 2004 with a vision to provide access to legal services equally and fairly. Since opening his practice, he has served people from all walks of life. Joe specializes in plaintiff cases and criminal defense. He has deep experience trying cases in the courtroom.
Clients throughout Tulsa and northeast Oklahoma have trusted Joe with their personal legal issues.
Joe's cousin, Todd Maxwell, began collaborating in the firm after starting his own practice in 2017. Prior to joining Norwood Law, Todd spent over a decade as in-house counsel for the largest construction company in Oklahoma. In addition to construction claims, he also specializes in Native American contracting, sovereignty and employment; plus traditional estate planning and mediation.