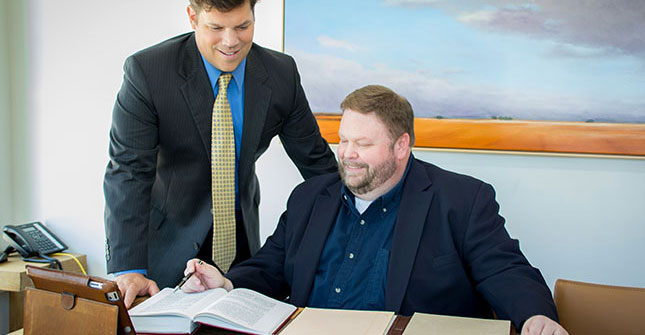 Whether you have been seriously injured, are facing criminal charges or your business needs legal representation, you want an experienced lawyer who will take the time to listen to you, explain your legal options, and provide strong legal representation.
Joe Norwood and Todd Maxwell understand that hard work combined with legal skill and experience is crucial to obtaining the best possible results for their clients.
In Joe's main areas of practice, personal injury and criminal defense, he strongly believes it is crucial to not only be skilled in litigation but also negotiation. Every case he handles is prepared as if it were going to trial even though the majority of cases are settled before trial.
Todd's area of specialty is helping people avoid legal risk and litigation in their business transactions, with an emphasis on the construction industry. Todd also assists business owners dealing with Native American contracting.
Besides their primary areas of practice, Joe and Todd also provide legal expertise in other areas such as civil rights, expungement, estate planning and mediation.
Contact Norwood Law Firm if you have a legal issue and want results.