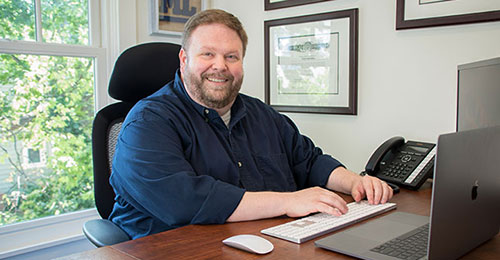 Todd Maxwell can help in reviewing your existing contracts to see where the current risk lies or drafting and negotiating new contracts to minimize risk. His extensive experience in business contracts, construction, employment, and Native American law will keep you well represented.
Experienced Representation at Each Stage of Business Growth:
Entity Formation and Governance
Business Purchase and Sale
Mergers and Acquisitions
Business Disputes: Resolution and Litigation
Non-Compete Agreements
Landlord and Tenant
Contract Drafting, Negotiation, and Disputes
Employment Law
Regulatory and Government Issues
Entity Formation and Governance:
Business Formation:
Limited Partnerships
Limited Liability Partnerships
Limited Liability Companies
Sole Proprietorships
General Partnerships
S Corporations
C Corporations
Non-Profit Corporations
Governance:
Certificates of Formation
Articles of incorporation
Bylaws
Resolutions
Partnership Agreements
Operating Agreements
Security Holders Agreements
Call 918-582-6464 today to schedule a complimentary assessment call.
Trusted Business Lawyer in Tulsa, Oklahoma
Norwood Law Firm P.C. is located at 1717 S. Cheyenne Ave., Tulsa, OK. From Tulsa International Airport(TUL) get on OK-11 W and follow OK-11 W, US-75 S and I-444 to W 12th St. Then take the exit toward Denver Ave/Cheyenne Ave from I-444 and drive to S Cheyenne Ave. At this point, Norwood Law Firm P.C. will be on your left.
We are open 24/7.
For additional questions you can call us at (918) 582-6464 or you can find us on Yelp.