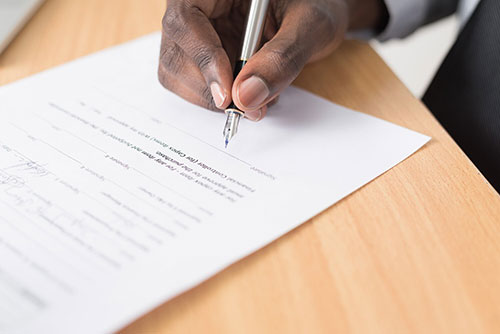 Contract law serves as your protection in every legal agreement you make in life. While we would like to rely on a simple handshake agreement to protect us, in the business world you can't always count on the other party to keep your best interests in mind.
It's critical to have a lawyer who can navigate the legalese and advise you about the parts of an agreement that can affect you the most. Todd Maxwell can help in reviewing your existing contracts to see where the current risk lies or drafting and negotiating new contracts to minimize risk. Todd has worked with large companies, small companies, and individuals.
Todd has experience in negotiating everything from lease agreements and purchase orders to massive construction contracts and master service agreements worth hundreds of millions of dollars.