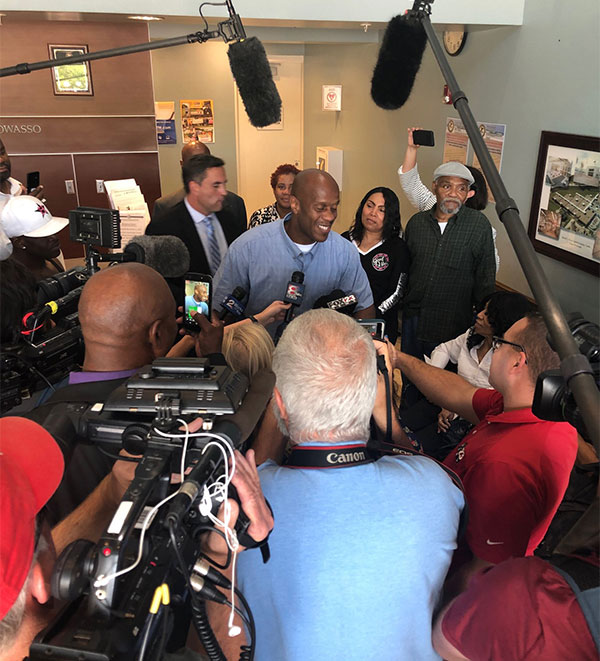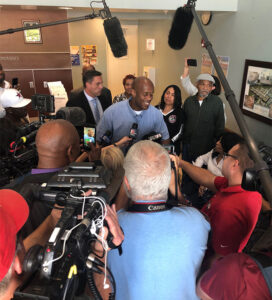 Today, after nearly three decades of hoping, praying and fighting, Corey Atchison walked out of the Tulsa County Jail a free man.
Atchison served 28 years in jail after being convicted in the 1991 murder of James Lane. Today, while reading her decision, District Judge Sharon Holmes described what happened to Atchison as a "fundamental miscarriage of justice". While reading her findings, she said multiple witnesses had been coerced during the investigation. She declared Atchison "actually innocent" of the crime.
Atchison has proclaimed his innocence since the beginning. Today, he said he "never gave up hope" and that's what kept him going during the long years in prison.
IN THE PRESS:
www.washingtonpost.com
www.ktul.com
www.tulsaworld.com
www.kjrh.com
www.newson6.com
www.fox23.com
www.readfrontier.org